Blurb
STORM (noun)—a turbulent disturbance; a disruption or dispute.

Jake Wethers's life is perfect. He's married to the woman he's always loved, and they have three beautiful children. The Mighty Storm is still going strong, and his record label is thriving.

Jake has everything—a life he thought he would never have and one that he didn't think he deserved.

Not so long ago, Jake's life wasn't perfect. The unexpected and untimely death of his best friend, Jonny Creed, sent an already out-of-control Jake spiraling down further.

Drug addiction. Alcohol. Women.

Jake was in the fast lane to following Jonny to the grave until Tru Bennett walked back into his life and changed everything.

But now, the past that Jake left behind has come back to find him. And what the past brings with it is going to be one of the biggest challenges he has ever faced.
For a novella, The Storm packed a huge punch! The emotions that Jake and his POV evoked from me brought happy and sad tears. The Storm is set in the future. Everything is going well for Jake and Tru. They're happily married with three children and each are still successful in their own right. When a phone call comes upon Jake, everything will change. Secrets will come out and all lives will be affected. It's a secret that Jake will have to deal with but with Tru always at his side, Jake, family and friends get a surprise of a lifetime.


That bonus chapter. That fucking bonus fucking chapter did me fucking in. I didn't know what it was about and then when I saw it, I knew it was going to tug at my heart strings. I couldn't even with Ms. Towle with that bonus chapter. After I finished reading The Storm, it brought back moments when I first fell in love with Ms. Towle's writing. I love that she revisited Jake and his snake(I wish there was an amusement park about his snake) and I really(to the millionth power) that she continues with this series. Not so much Jake and The Mighty Storm but with new characters.
♥ Buy the Book ♥
Amazon US | Amazon UK | iBook US | iBook UK | Kobo | Barnes & Noble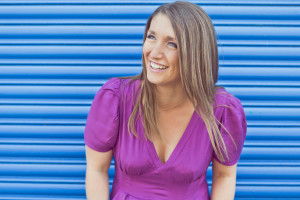 New York Times, USA Today, Wall Street Journal and international bestselling author Samantha Towle began her first novel in 2008 while on maternity leave. She completed the manuscript five months later and hasn't stopped writing since.
She has written contemporary romances, THE MIGHTY STORM, WETHERING THE STORM, TAMING THE STORM, TROUBLE, REVVED and REVIVED.
She has also written paranormal romances, THE BRINGER and the ALEXANDRA JONES SERIES, all penned to tunes of The Killers, Kings of Leon, Adele, The Doors, Oasis, Fleetwood Mac, and more of her favourite musicians.
A native of Hull and a graduate of Salford University, she lives with her husband, Craig, in East Yorkshire with their son and daughter.